One of the things we all want when we are about to retire is to live a peaceful, relaxed, and very safe life, which is why for many people trying to live a life at this stage in another country is something that requires a lot of courage and willingness. The fear of starting over does not need to be an obstacle to trying something new in a different place.
Below, you will find a list of some of the best countries where you can live a restful life after your retirement, where we evaluate a good quality of life, health care, infrastructure safety, entertainment quality, and even some benefits – these factors are considered the most essential at the time to choose the best place to live abroad. If you're looking for a more extensive guide, take a look at BoomerBuyerGuides.com.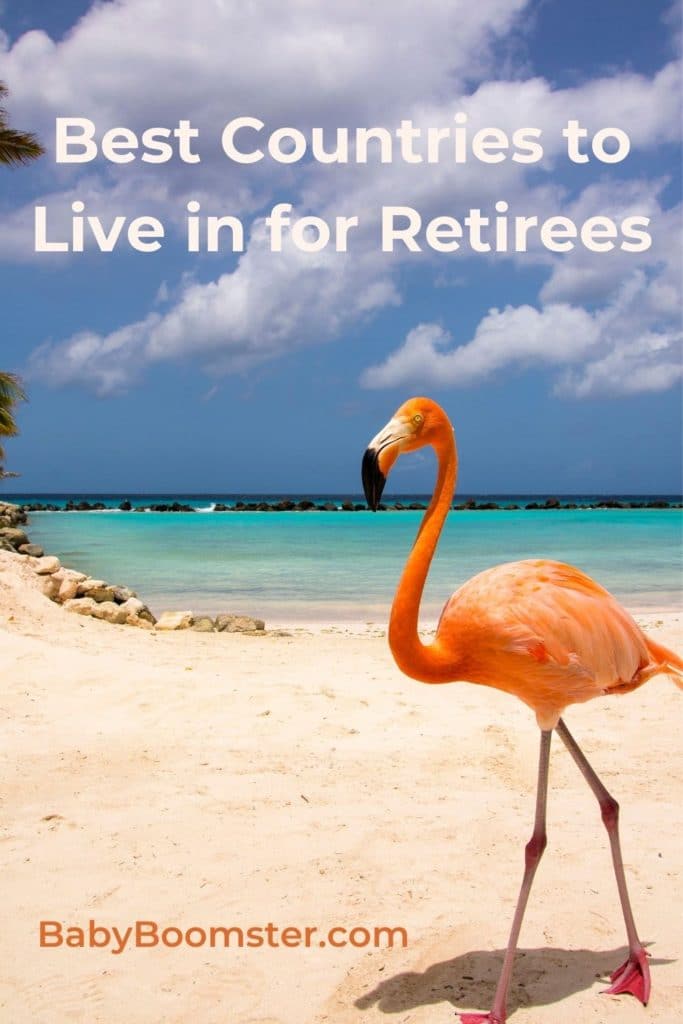 Aruba, Caribbean
The island of Aruba, with beautiful sunny beaches, is located in the Caribbean (for those who are concerned, it is outside the hurricane zone). The best cities are Palm Beach, Eagle Beach, and Oranjestad which have a moderate to high cost of living, and a level of excellent health care.
It has a wide variety of outdoor activities, a lively culture, the country is close to the coast of Venezuela, and English is widely spoken.
Belize, Central America
Belize is an English-speaking country, with beautiful beaches and coral reefs, full of flora and fauna. Here you will find a reasonable cost of living, in addition to having a basic level of health care, offering retirees a very welcoming environment, including outdoor activities like fishing and diving.
Ambergris Caye and Corozal are two cities that are considered excellent places to live by retirees, and the crime level in this country is not considered a problem. Also, this country has a retirement benefit program, where it offers permanent residency by showing only $ 24,000 in annual income.
Costa Rica, Central America
As it is a country surrounded by two oceans, Costa Rica is a popular destination for retirees. It has beautiful landscapes, a tropical climate, and a very reasonable cost of living, in addition to having cheap and good health care. Expats enjoy the "great" capital San José, the central flat Valley, and the city of Santa Cruz.
France, Europe
Consider the cities of Bordeaux, Lyon, and Carcassonne in France – as the cost of living outside Paris is considered moderate. The country offers a classic European experience, not to mention good food and wonderful wines. However, one thing to keep in mind is that it is much easier to live in France if you know the language.
Malta, Mediterranean
With beautiful beaches and an affordable cost of living, the country of Malta is close to Italy. It's a nation of three islands, with a temperate climate, and English is the official language.
The most popular places for retirees in Malta are Valletta, São Paulo Bay, and Qawra. The country has a very stable government and welcomes all the retirees who arrive there. The cost of living is reasonable, it has wonderful and affordable health care, and year-round visas are available that are easily renewable.
Slovenia, Europe
Slovenia is located in Central Europe. It is a scenic country, that was once the oldest part of Yugoslavia. It has an adequate and cheap health system, with a very reasonable cost of living. The country offers an excellent variety of coastal landscapes and stunning mountains. Most retirees live in Ljubljana and Bled.
Virgin Islands, Caribbean
This group of islands belongs to the United States, but it still retains its Caribbean culture. Look to retire in Charlotte Amalie and Christiansted. The climate is quite tropical and includes beautiful beaches. English is the main language. Although it has a low crime rate, the cost of living is higher than on the American continent itself.
Australia, Oceania
Australia is a country with endless things to do The people are friendly and speak English. The cost of living is moderate and it has an excellent health system. With a hot and dry climate and low crime, Australia is a highly regarded retirement option especially in the areas of Adelaide, Brisbane, and the Sunshine Coast.
Canada, North America
Canada is an excellent place to retire for Americans. It is The USA is right across the border and it is spectacularly beautiful.
Its cost of living is higher than the US average, and its health care system is excellent but US natives will need private health insurance if they are not permanent citizens.
The favorite cities for retirees to live in Canada include Guelph, Niagara-on-the-lake, and Moncton.
Croatia, Europe
Croatia is located on the European continent. It has a Mediterranean climate and its landscapes are breathtaking. The cost of living is low and it encompasses all of Europe's cultural richness.
It is situated on the Adriatic Sea, close to Italy, and is known for good food and fine wine. Besides having a low crime rate, retirement visas are relatively easy to obtain. The downside is that English is not widely spoken. The main places of interest include Dubrovnik, Istrian Peninsula, and Pula.
Portugal, Europe
With a low cost of living, in addition to an affordable and good health system, Portugal is located at the western end of the European continent.
The most attractive areas of the country are the southernmost areas of the country, such as the Algarve region, and the capital, Lisbon, since the climate is good and it is rich in European culture.
Malaysia, Asia
One of the biggest attractions of Malaysia is its warm climate and its mixture of very exotic cultures while offering an affordable way of life. It has scenic natural beauty and English is widely spoken. The health system is adequate in the larger cities. The downside is that it has higher crime in some areas. The cities most inhabited by expat retirees include George Town, Kuala Lumpur, and Ipoh.
Don't Be Afraid to Make a Change in Later Life
You only live your life once so, don't be afraid to start it over in a new and exciting location. In addition to the countries mentioned above, other highly ranked retirement destinations include Colombia, Cyprus, the Dominican Republic, Indonesia, and Ireland.
Always research thoroughly the location you are interested in and visit their Embassy websites before making any moves. Check for visa requirements and travel advisories. Who knows? You may be in for a big adventure!