We grow up believing that there is a perfect age for everything. We set a timeline to follow that goes along something like graduation at 23, married at 28, three children by 35, children graduating by 23, and so on. Then we bring changes to our lifestyle as we progress through the timeline to fit in with our current roles. Fashion also has its own way of dictating what you wear. In fact, it has been predicted that fashion consumption will be $2.1 trillion by 2025.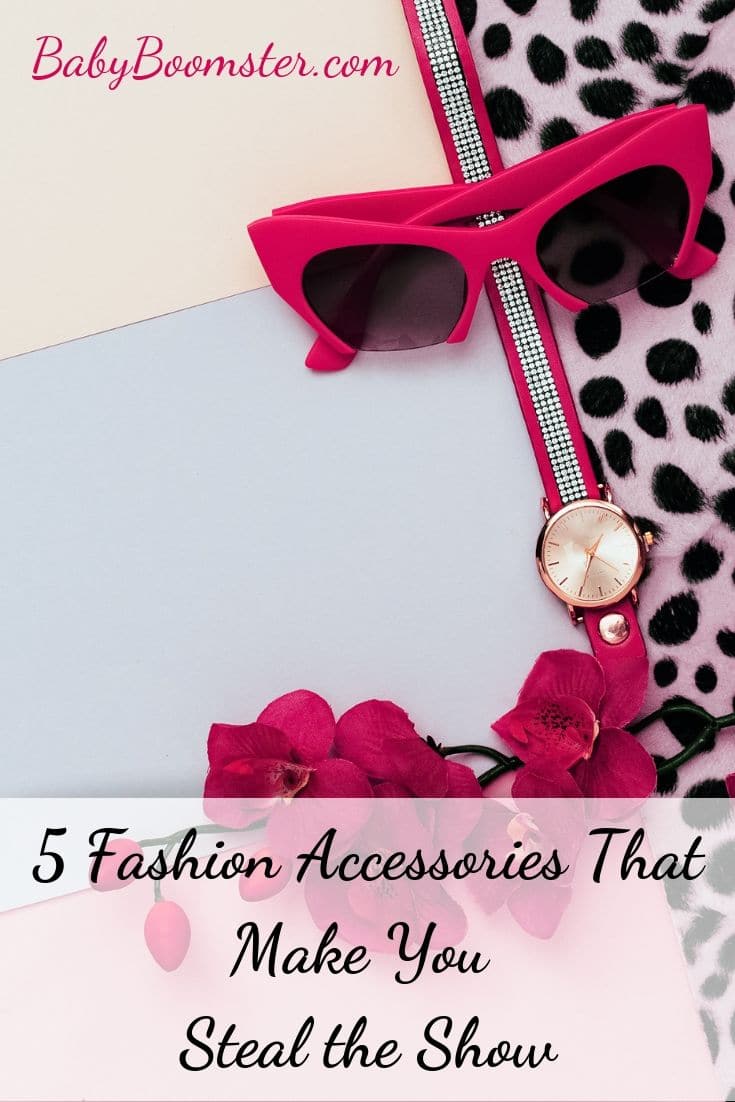 Of course, our lives in those timelines demands that we change the way we walk, talk, and dress, but that does not mean that we cannot dress out of our restricted roles. After all, the heart wants what it wants. Even still, timeless fashion accessories will always be in demand.
Choosing Stylish Fashion Accessories
If you are fashion-savvy enough, you can find the perfect accessories that will help elevate your look. There is no reason you cannot "dress to impress" whether you are 15 or 80. And why not spend as much as you want if you have the resources to do so? Statistics show that in 2013, spending by women over 50 rose by 4.5% compared to a 1.3% increase by people below that age.
In an industry where fashion accessories are worth $16.5 billion today, the variety can easily overwhelm you. To get you started on your hunt for the perfect accessories, here are 5 items that will always add style to your look.
1. A Custom Leather Jacket
As already mentioned, a custom leather jacket is beyond a doubt, one of the most classic fashion accessories that you can own. It works for children, teens, adults, middle-aged people, and older people.
A great leather jacket gets even better with age. Treat your jacket right, give it its regular polish, don't abuse it and you will never be cold on a breezy night. It's a fashion accessory that works for casual as well as more formal occasions and is always a welcome addition to your closet.
Wear a biker jacket with jeans and sneakers or pair your jacket with loose palazzo pants and heels. There's barely any other fashion accessory that gives you so much flexibility.

2. A Decent Watch
A wristwatch can be one of the classiest accessories that you can wear. But, not just any watch will add flair to your wrists. For instance, a digital watch that screams adolescence on your wrists can spoil your entire look.
On the other hand, a classic analog watch with a beautiful dial that does not look too big on your wrist will always look classy.
Go with a chain watch or a leather-strapped one depending on what you like. Some watch brands allow you to interchange the straps. Then you can wear it with any outfit you like and it will always be a show stopper.

3. A Structured Leather Handbag
A custom leather jacket is not the only thing in leather that you might want to keep in your closet. A sophisticated leather handbag is a must-have accessory when you are out about town. That doesn't mean you only need one handbag but it's always good to have at least one structured leather handbag on hand.
Some handbags allow you the option to change the strap. That way you get two handbags in one: a clutch and a strapped bag. If you take care of them properly they can last for years.
4. A Hot Pair of Shades
A chic pair of shades is essential when you're out in the sun. But what makes a pair of shades great? They need to fit your face so they do not make you look like a honey bee. Big shades are trendy, but if you have a small face, they may make you look silly.
5. A Classy Looking Belt
Depending on your body shape a stunning belt will make you look put together. And it doesn't have to be a high fashion designer statement to look good. If you have a defined waist, you may be able to pull off a wide ornamented belt. If not a simple thin black or brown leather belt that will hold your pants up will look gorgeous.
So, what are you thinking? Grab on to these fashion accessories and flaunt your style like never before. Have more ideas to look great even if you are over 50? Share in the comments below and let the hints keep coming for all of us!