Climate change is a hot topic these days.
This is a sponsored post written by me on behalf of The Nature Conservancy for IZEA Worldwide. All opinions are 100% mine.
Have you ever felt uncomfortable talking about climate change with family members and friends? Everyone has their own idea about what's true or isn't true. How do we handle it as a nation? Is it a crisis or isn't it? The Nature Conservancy (TNC) wants to make it easier for you to navigate this topic.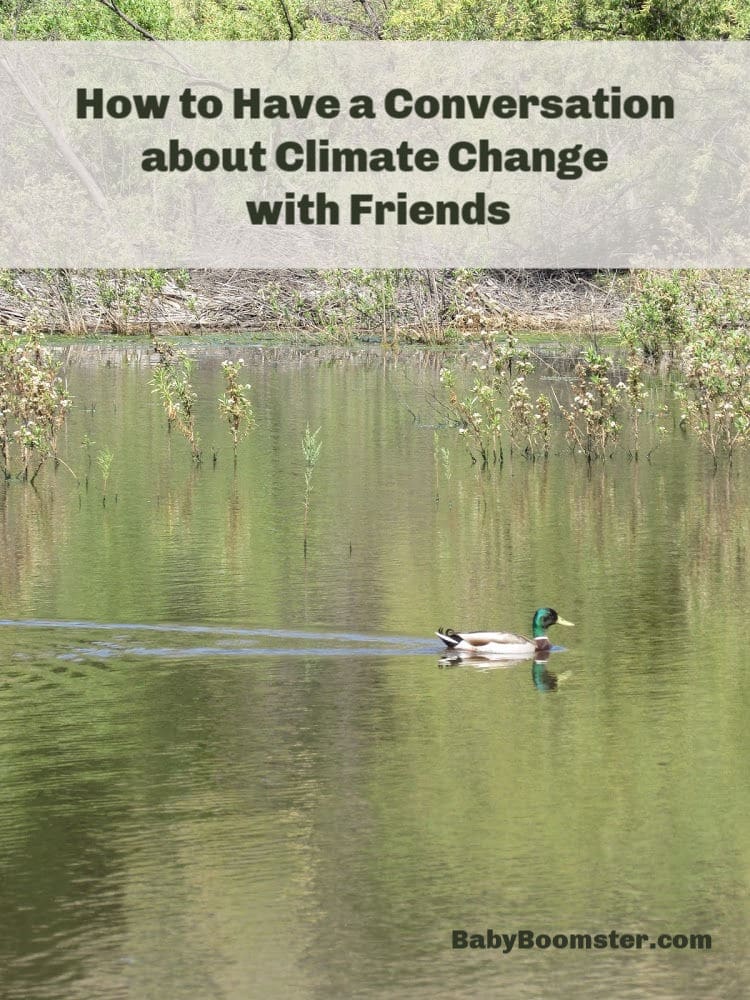 TNC has been in operation for more than 65 years. It has a staff of over 500 scientists who work in all 50 states as well as 72 countries in the world. What they're doing is putting the focus on innovative solutions that will help us avert more damage as well as educate the public to have discussions based on proven facts.
The problem is, we can't solve the crisis if we're unwilling to talk about it. In order to facilitate a discussion, TNC has put together an eBook called Let's Talk Climate. You can download it simply by entering your name and email on their website. It offers tips on how to start a conversation about climate change with others who may not share your opinions.
I listened to a man from a different heritage than my own recently. Like many of us, his views about the environment are based on his personal experiences in nature, his heritage, and issues in his local community.
He often conducts sacred ceremonies for Earth Day in Los Angeles. I met him at the Chatsworth Nature Preserve Earth Day opening ceremonies where he spoke to community members about climate change, the environment, and the history of his people who had lived there.
While he was there, I videotaped him and this is what he told us:
"We should honor every day when the sun rises, and light enters the land. We should be grateful for the seasons, but we have to ask ourselves why the season of rain passes us by.
"We used to be connected to the world around us. We were related to all living things and now we're into technology. Our lives are lived behind a computer screen or on text messages, email, social media, and Instagram. We don't even want to talk anymore.
We can't forget the fact that we have the sight, the sound, the smell, the taste, the love, the realities of humanity. Are we destroying ourselves because our social skills are disappearing? Is our relationship to the world that sustained us for thousands of years no longer of use to us? The greatest teacher of all has been the environment, the habitats, and our resources. They have taught us how to live and they continue to tell us where we're going wrong.
You won't find a starfish on the coast anymore. They've been gone for over 5 years. Baby seals get stuck onshore because they can't dive deep enough to get food. The condors were almost extinct but thanks to people who participated in their capture and recovery there are now over 287 or so.
When do we stand up and be the voice for something that can't speak for itself? When do we step in and fight for our true right? Or the birthright of our youth? The birthright when they came into the world and they cried "Waaah!" That's the sound of freedom.
Never be quiet, speak up. That's your true right. That's your freedom. Not a document made by a man with conditions of freedom."
He talked to me later about the evidence you can see at the nature preserve itself of dried and dead trees caused by drought and the fact that the pond was often dry in the summer. He believes that the drought and the recent and very devastating Southern California fires may be a result of the climate change crisis.
I enjoy and learn so much talking to people like him who are in tune with the natural world and its many changes. I feel they're wise in ways that many of us never experience especially those of us who live in urban environments and don't see the damage as directly.
At these events, we often meet people who work with wildlife, birdwatchers, activists, community members, and even employees of our local utility company who are in charge of the preserve. All have their own take on the environment, climate change, and how it impacts where we live.
It's important to realize that whether we're scientists, climate change skeptics, or active environmental advocates, we all have different views about climate change that are shaped by our own personal experiences, and those views and experiences are valid.
Ask yourself what makes people doubt that climate change isn't real? Is there something that affects them personally like a job or other source of income? Listen to their answer to try to understand where they're coming from so you can have an intelligent dialogue with them.
One tip in the guide is to "meet people where they are." Not everyone is in the same situation and if they're worried about not being able to take care of their family because they may get fired, it's a serious consideration.
Download TNC's eBook Let's Talk Climate by entering your name and email to learn tips about how to start a conversation on climate change.