As we grow older we sometimes need extra help with either our health or that of our loved ones. It's important that we monitor our vital signs, stay fit, and avoid doing things that will physically hurt us like falling. I've put together a list of my favorite health products for Baby Boomers to help all of us live longer and better, be fit, and stay safe as we age.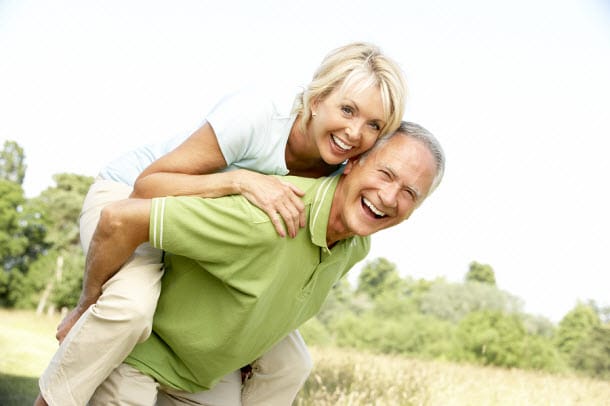 Some of the links on this page are affiliate links to brands that I have partnered with. If you click on a link and make a purchase, I will receive a small commission at no additional cost to you. All of these sites are safe and I only promote brands I truly believe in. This helps to support the maintenance of this site and I thank you in advance. Please read my site Disclaimer and Privacy/Cookie policy if you have any questions.
COVID-19 Protection
This is the elephant in the room, right? The pandemic is still a reality in our lives and will be for a while. As older adults, we need to be extra careful about staying safe as our generation is at higher risk to contract the virus. Make sure you take all precautions to not only protect yourself but others who are more vulnerable as well.
The COVID 19 vaccine is safe and effective. I had mine and I am perfectly fine. Do not listen to those who tell you not to get it. They are misinformed and are the reason the virus is still lingering. This is not about politics. Yes, you can still get the virus, but you have a much better chance of surviving it if you are vaccinated. You should also have your yearly flu shot and pneumonia shot.
Have the following on hand for additional protection.
🖐rubber gloves
🖐Tray table cover
🖐Headrest cover
🖐3 ply mask
🖐Hand sanitizer
🖐Spray pen sanitizer
🖐Antibacterial wipes
Hate harsh hand sanitizer? Try these alternatives
Babington Soap Company Plant-Based Hand Sanitizer – If harsh hand sanitizers irritate and dry your hands you will love Babington soap. It has a slight herbal but pleasant scent. Your hands will feel silky and smooth after you use it. The packaging also looks lovely to use at your sink after washing your hands. It comes in 8 oz and travel-size.
Immunity Boosters
The best way to stay healthy during this challenging time is to eat healthy food and exercise. I don't normally promote supplements but these natural and safe immunity boosters will give you extra protection.
Best pharmacies to shop at online
Doctors can only do so much and we can't see them every day. It's important to stay on top of our health and monitor what's going on regularly. You can find health and wellness products to have in your home at the sites below.
Walgreens – Their slogan is "at the corner of happy and healthy." Walgreens cares about health and wellness for its customers as well as those less fortunate in the world. If you get an immunization flu shot at Walgreens, they will give a shot to a child in a third-world country who needs it. You can also earn Balance Rewards when you make healthy choices with your purchases. Find out what their top-rated products are at prices you will love. Walgreen's is the place to go for quality and affordable health products.
CVS Pharmacy is America's leading retail pharmacy. Shop CVS, your one-stop shop for great deals on health products, beauty products, vitamins, and more. Experience everything you love about CVS with just the click of a button. I love their new Scriptpath program that helps you organize your medications to prevent overdosing and mistakes that can take a toll on your health.
Health devices you need at home
Omron Healthcare – Omron sells the gold standard in self-testing devices such as blood pressure monitors, fitness trackers, respiratory nebulizers, and drug-free pain relief. If you are over 50, make sure to purchase an Omron blood pressure monitor. They also have at-home TENS devices for pain.
Alternative medicine supplies
911 Health Shop – This store has been serving health enthusiasts since 2001 featuring health products that are both effective and affordable. Plus, there is FREE SHIPPING for all products. Some brands include Young Living Essential Oils, LivOn Labs, Alba Botanical, Pomogranite Health, Bob's Barefoot, and more. Anti-aging, Digestive Health, immunity, skincare, joint pain relief, etc. Natural products for many of the issues we experience as we get older.
Health Testing
Carotid Artery Screening
Peripheral Arterial Disease Screening
Abdominal Aortic Aneurysm
Atrial Fibrillation
Osteoporosis Risk Assessment
Currently, Medicare requires supplements for Vision, Dental, Hearing, and Mental Health. Below you will find resources, including insurance plans that may help.
Eye Health – Vision Care
VSP Individual Vision Plans – Protect your vision by making sure you have good vision insurance. We are usually undercovered when it comes to eye health insurance and VPS has plans to fit your needs. Good vision helps you prevent falls. Don't neglect your vision health.
Swanick Blue Light Glasses – Using electronics all day can affect how you sleep at night. But you can alieve this by wearing glasses that have blue-light protection. Swannies by Swanick are the most scientifically-validated blue blockers on the market. Try them and see.
Dental Care
DentalPlans.com – This company helps you save money on dental treatments. Dental Savings Plans – also known as dental discount plans – are the affordable alternative to traditional dental insurance. A nationwide network of dentists offers 10%-60% savings on preventive and restorative treatments to dental plan members. It's a simple and smart way to what you need when it comes to dental care.
Philips Sonicare Toothbrush – Dentists recommend this toothbrush for the best dental care between dental visits. As we age, it's important to keep our teeth and gums healthy so we don't lose them.
Medicare Advantage Plans
Organize your Meds and Supplements
AUVON Pill Organizer – This pill organizer has compartments for 3-times-per day doses, has plenty of room for large capsules, is sturdy, and compact enough to take with you when you travel.
Relief from Menopause
For those of you suffering through menopause, painful sex, urinary, or digestive issues, the products below may help
Kindra – This site offers supplements for the symptoms of Menopause. Take their quiz to find out what will work best for you.
Chiavaye – Just because you are older doesn't mean you can't enjoy pleasurable sex life. But, women post-menopause often experience dryness that can make sex uncomfortable. It's a vaginal moisturizer that's made from 6 all-natural, vegan, and hypoallergenic ingredients. There are no chemicals, preservatives, fragrances, or anything else that will cause irritation.
Equelle -from the makers of Nature Made, helps to reduce the frequency of hot flashes and muscle discomfort associated with menopause. Our products are backed by 45 years of clinical research and quality standards to provide multi-symptom relief.
For Better Fitness
Fitness and regular movement should always be a part of your health and wellness plan. The more you move, the more you can move. A regular exercise program will cure many ills. The products below are designed to enhance your exercise routine and keep you in great shape.
Lose that Stubborn Weight for Better Health
It gets harder and harder to lose weight over 50 and it's important to eat a balanced diet rather than rely on fad diets that aren't as healthy. These programs may be able to help.
Noom – This is an app that focuses on the emotional and psychological aspects of why we gain weight. It keeps you accountable and offers individual support throughout the process. Read my weight loss journal here.
Nutrisystem – Chef-created meals and balanced nutrition delivered to your door that will give you the right portions to make it easier to lose weight. It works for Marie.
For Those Drippy Times
Because – Most women over 50 experience a few drips here and there. This company provides underwear and pads for women and men that will keep you 25% dryer than most other similar products. They also have disposable wipes and even skincare products.
Medical Alert
One thing we want to avoid as we get older is getting hurt. A fall or emergency can change your life dramatically. Be prepared for emergencies.
Medical Guardian – This is an exceptional medical alert system for in-home protection and on the go. If you are taking care of elderly parents or someone in your care who is sick or disabled, it will give you peace of mind. Receive real-time updates to your email or phone.
Be Prepared for Anything
2 person Survival Kit – with 72 hours of premium survival and first aid supplies. Disaster can happen anywhere whether it's an earthquake, (like we have here in Los Angeles) a flood, tornado, or hurricane. – Make sure to have survival equipment in both your home and car. All your supplies fit inside a backpack so it's easy to store and grab to go.
Helpful Wellness Resources
Medicare vs Medicaid
Medicare Eligibility Age
Common Questions and Answers About COVID-19 for Older Adults and People with Chronic Health Conditions – From the National Foundation for Infectious Diseases, this guide should be a go-to resource for seniors who have questions about covid, including its prevention, emergency warning signs, and treatment.
Seniors' COVID-19 vaccine consumer guide – This article gives a great overview of the vaccine options. The bottom line: every adult should get one as soon as possible.
Staying Fit While Staying Home: Exercise for Seniors in Quarantine – It's important for all of us to try to stay active for the sake of our physical and mental health, even if we're homebound. The ideas and resources in this article offer great suggestions for seniors of all ages and abilities.
Mental Health and Coping during the Coronavirus (COVID-19) Pandemic – During a crisis, it's more important than ever to take care of mental health concerns, especially considering how much our emotional health may be impacted in such strange times. This guide will help seniors and others cope with stress, grief, and more during covid.
Socializing in Place: Tips for Older People to Stay Connected and Safe – Social isolation is a bigger concern for home-based seniors than ever. These great tips offer ideas on how older adults can stay connected while remaining socially distant from their loved ones.
Good health insurance is so important for everyone and can be more complicated when you're over 50. For comprehensive information on how to shop for health care insurance, take a look at Healthcare.com
Read also The Best Medical Wearables to Stay On Top of Your Health
Please share this image on Pinterest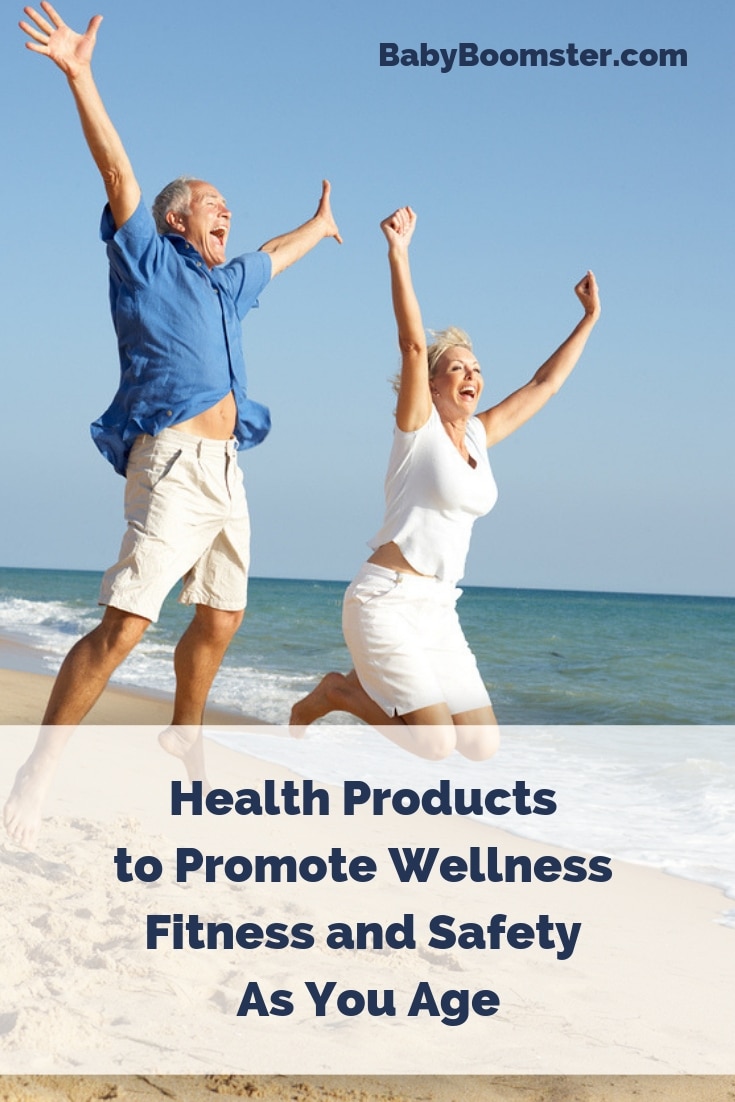 More Shopping
Fashion Over 50 | Beauty & Skincare |Travel | Blogging and Tech | | Special Occasion Gifts | Life Long Learning | Financial | Health | Etsy | Favorite Amazon Books