My belief is that Baby Boomers have a lot to say and wisdom to share. So why not start a blog? It's easier than you think and you can make money with it if you want. First, you need a platform to host your content on. My recommendation is to skip the free blog platforms like Blogger and WordPress.com and go straight to self-hosted WordPress.
If your online business takes off, you want it to be on the most professional platform you can get. And, even if you're blogging as a hobby, you will have the availability of thousands of plugins to make your blog amazingly functional.
You can install WordPress by yourself using Bluehost as a host, (my recommendation and what this site is hosted on) in only about 5 minutes. Anyone can do it. Even a Baby Boomer! Just follow the instructions below.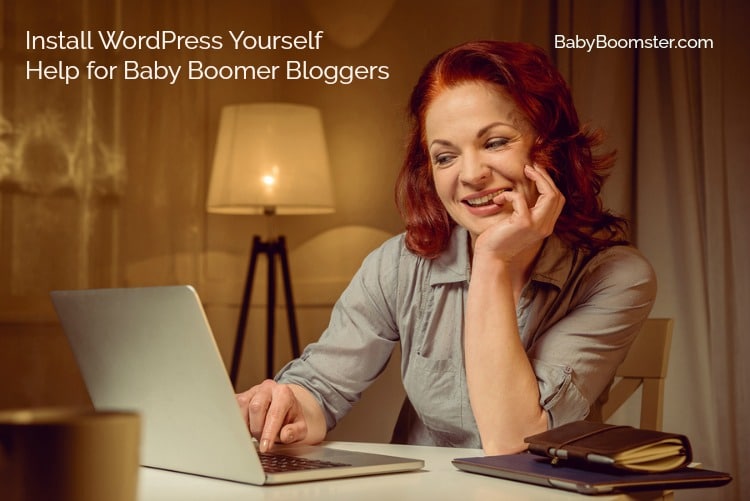 Please note that some of the links in the content below are affiliate links. I will receive a small amount of compensation if you choose to purchase a linked product. However, I only include affiliate links on products that I highly recommend.
You Can Install WordPress using Bluehost in 5 Minutes
Just follow the instructions below
Blogging is an amazing marketing tool. The simple act of blogging will generate tons of traffic and if you're serious about running a business, you will want to install WordPress.
But… here's the rub. There are two versions of WordPress. WordPress.com and WordPress.org. You will want to choose WordPress.org.
Here's why:
WordPress.com is completely free. You don't need to purchase a hosting account. The downside is there are restrictions that would not be cool if you have a business. WordPress.org requires that you have a hosting account but there are NO RESTRICTIONS. You'll have complete control of your files, as well as access to thousands of incredible plugins that will make your site do just about anything you want.
Choose a name for your brand
The name you choose for your site is extremely important. Choose it carefully. Once you've set up your site, it's a pain to change it. Keep it short, memorable and in sync with what you're writing about. Use .com. You may be tempted to use .net, .biz, .me but they're harder for people to find.
You can add your name to it to make it personal such as TravelingJoe.com if you want. Avoid making it sound too generic by only using keywords like www.foodandwellness.com This may be good for search engine optimization (SEO) but will not distinguish your site.
Whoever knew what a Google or a Mashable was before they became powerhouses on the Internet?
Register your domain and choose a hosting service
I've been using Bluehost to host all my sites for years. When you register you get one domain name (site name) for free. Once that's done follow the easy instructions below to host and set up your site.
Set up your hosting account with Bluehost by clicking here!
Click the Green button that says Get Started Now

Select your shared hosting plan

If you are a beginning blogger and only have 1 site to worry about the Basic Plan is fine to start with. If your traffic increases significantly or you want to add more sites, you can always upgrade. As you can see below, the choice plus plan is recommended if you plan on having multiple sites.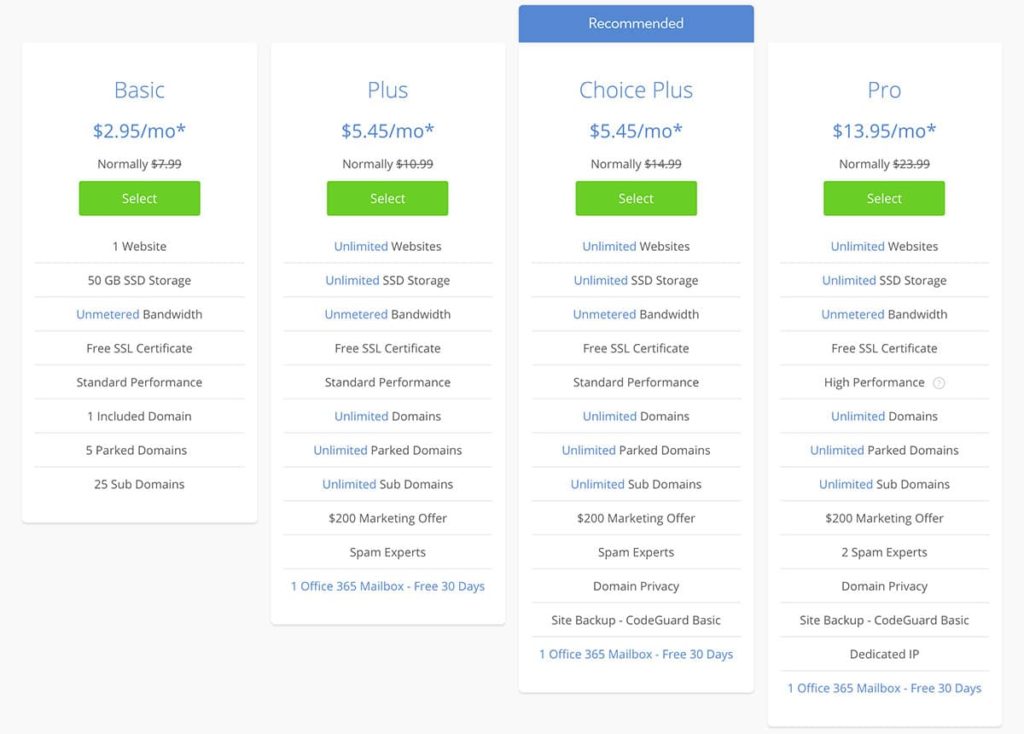 Please note that the prices listed above are subject to change.
Choose your domain
No matter what plan you decide on once you click select you will be taken to a page to choose your domain.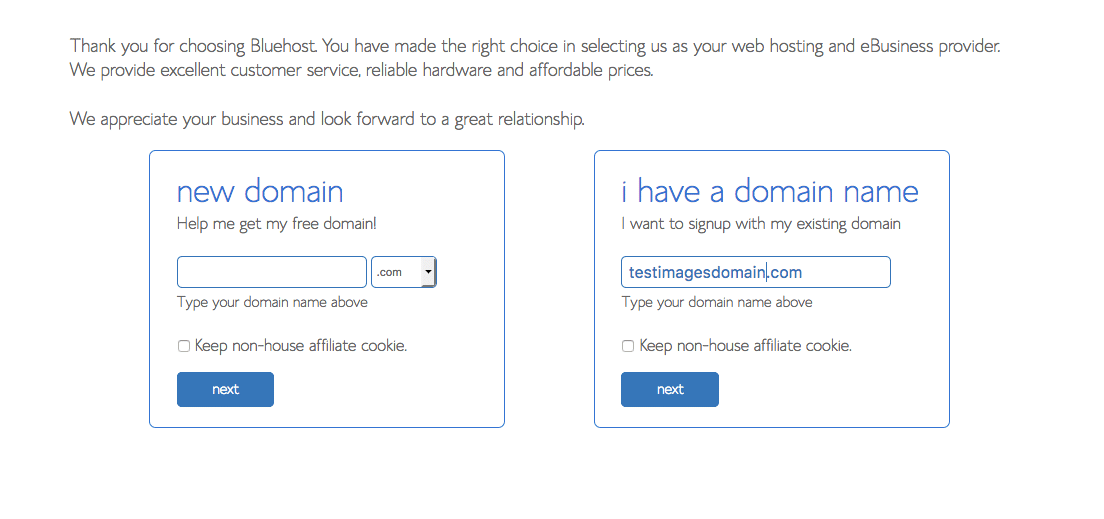 If you already have a domain that you've purchased from Godaddy or another provider, you can enter it in the second box.
Important – A domain that has been purchased from another provider will need to be pointed to your Bluehost account. Go to your registrar's account and change the nameservers to:
ns1.BlueHost.com
74.220.195.31
ns2.BlueHost.com
69.89.16.4
If you call technical support at a company like Godaddy, they will walk you through this process. However, don't let them talk you into hosting on their site. Bluehost has a much better hosting service.
One reason I prefer Bluehost is that it's easy to set up a site and they don't try to sell you a bunch of stuff you don't need. Their customer service is U.S. based and outstanding. Bluehost technicians are always ready to help you and don't usually keep you waiting on the phone.
You can install WordPress and get your site up in about 5 minutes by following the steps below:
After you choose your domain you will be asked to fill in Your Account Info
Take out your credit card. The price is stated as monthly but you will be asked to pay for 1 year all at once. Bluehost hosting is very inexpensive though and it's a business expense that you can write off.
If you're just starting out you may only want to purchase one year of hosting and see how it goes. However, you will save quite a bit of money if you order a 3-year package.
Package extras can be added at any time. I recommend that you ignore them until you find they may be necessary, especially if you are just starting out.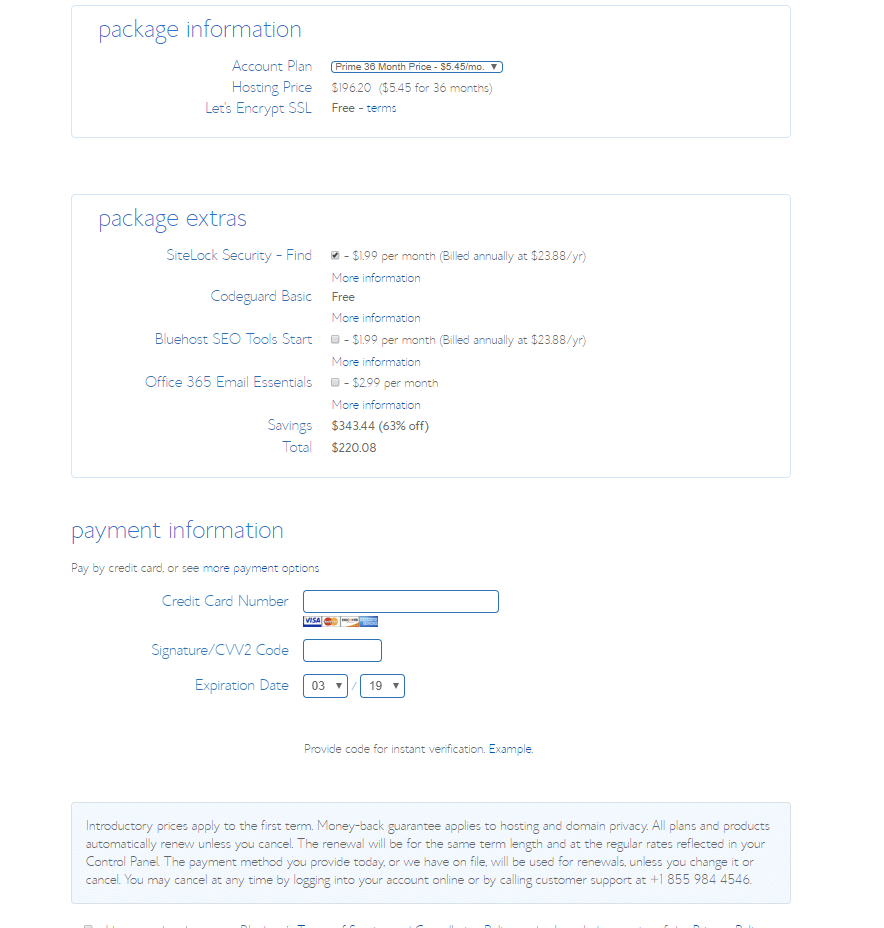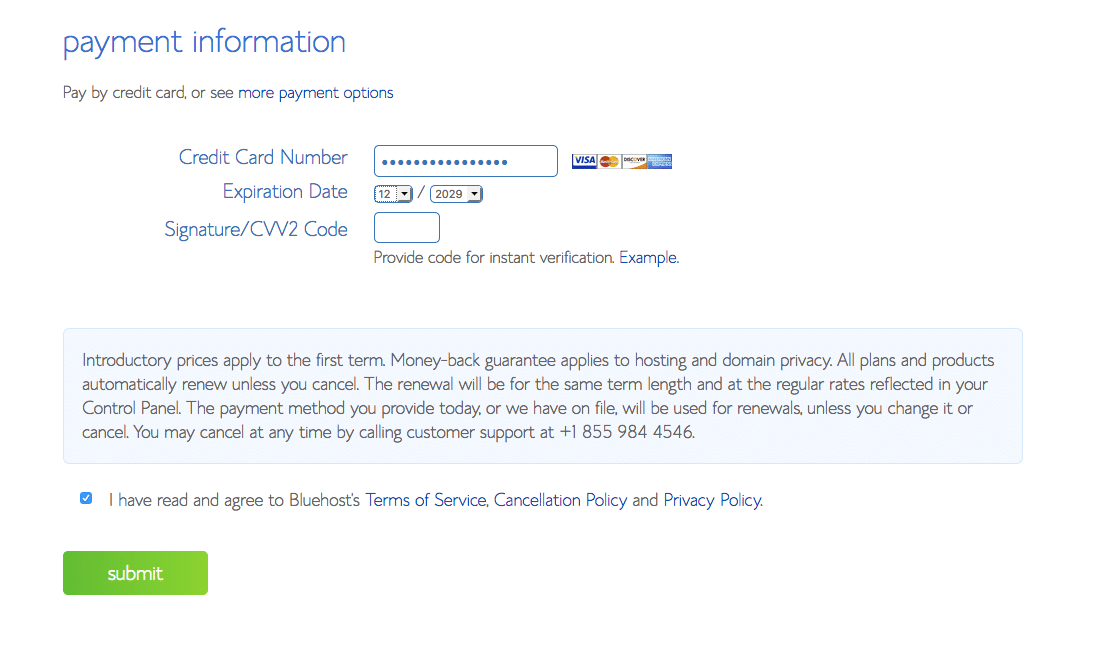 Choose a password
You will then be asked to choose a password. Bluehost will help you with your password strength. If you choose upper and lowercase letters, some numbers, and a symbol, you are usually fine.

When you click CREATE YOUR PASSWORD, Bluehost will take you to a password generator page. Enter your password there.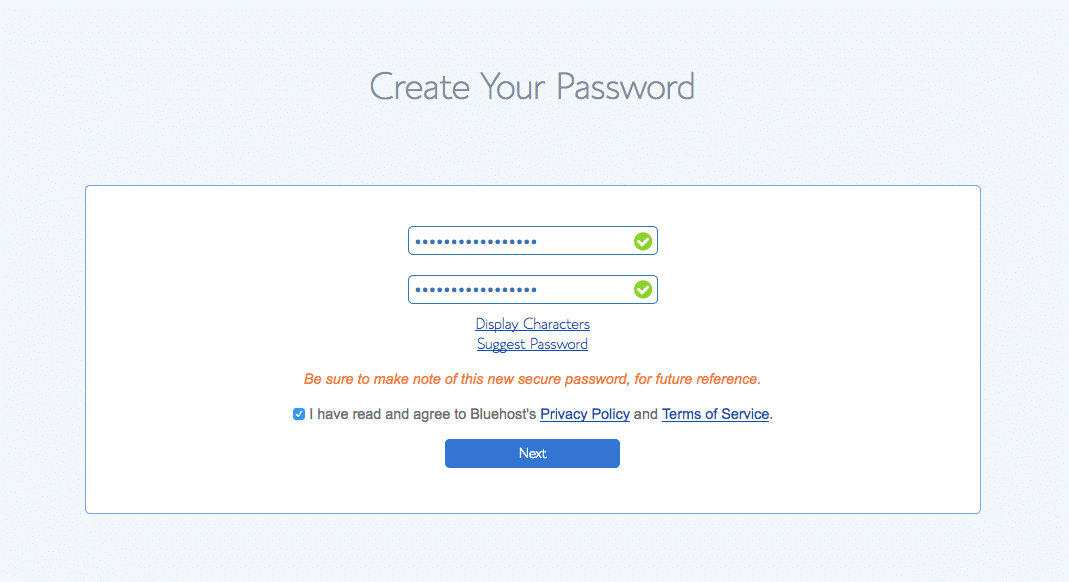 Step Five – Login to Your New Account
I hope you wrote down your domain name and password and are storing it someplace safe. Your password is case sensitive so write or type it correctly. When logging in, your domain name should look like mydomain.com (insert your own domain name) and enter your password.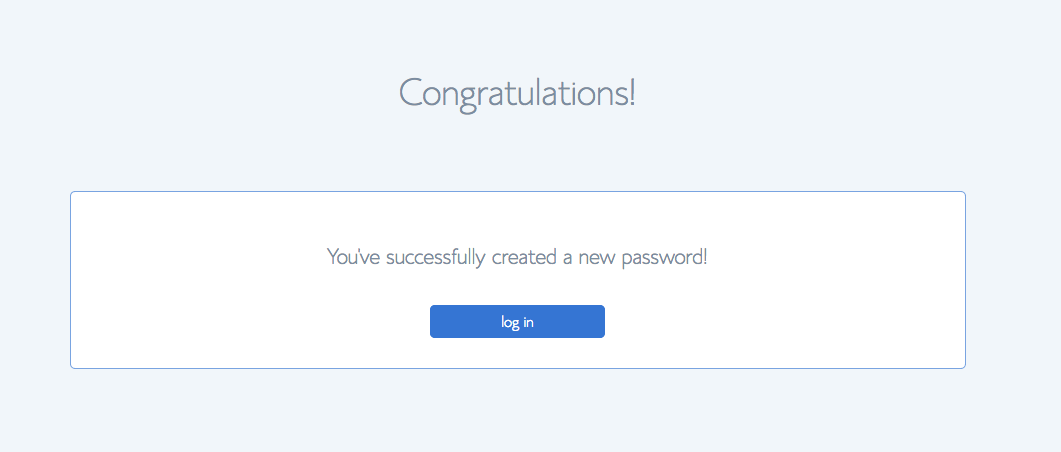 WordPress automatically gets installed on your domain
Once you create your account, WordPress will be installed on your domain.
You can access your site by clicking on My Sites on the left and click Login to WordPress to get into the back end of your site. Until your site is ready to launch it will have a Coming Soon page up for the public to see until you unclick to launch it.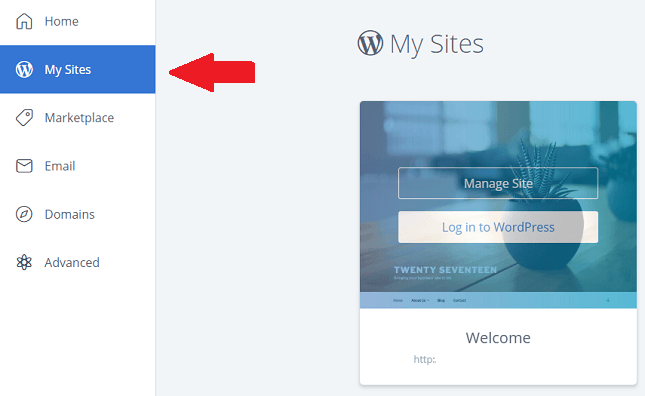 Once you are in, a wizard will assist you in setting up your site.

The wizard will ask you several questions to complete your setup.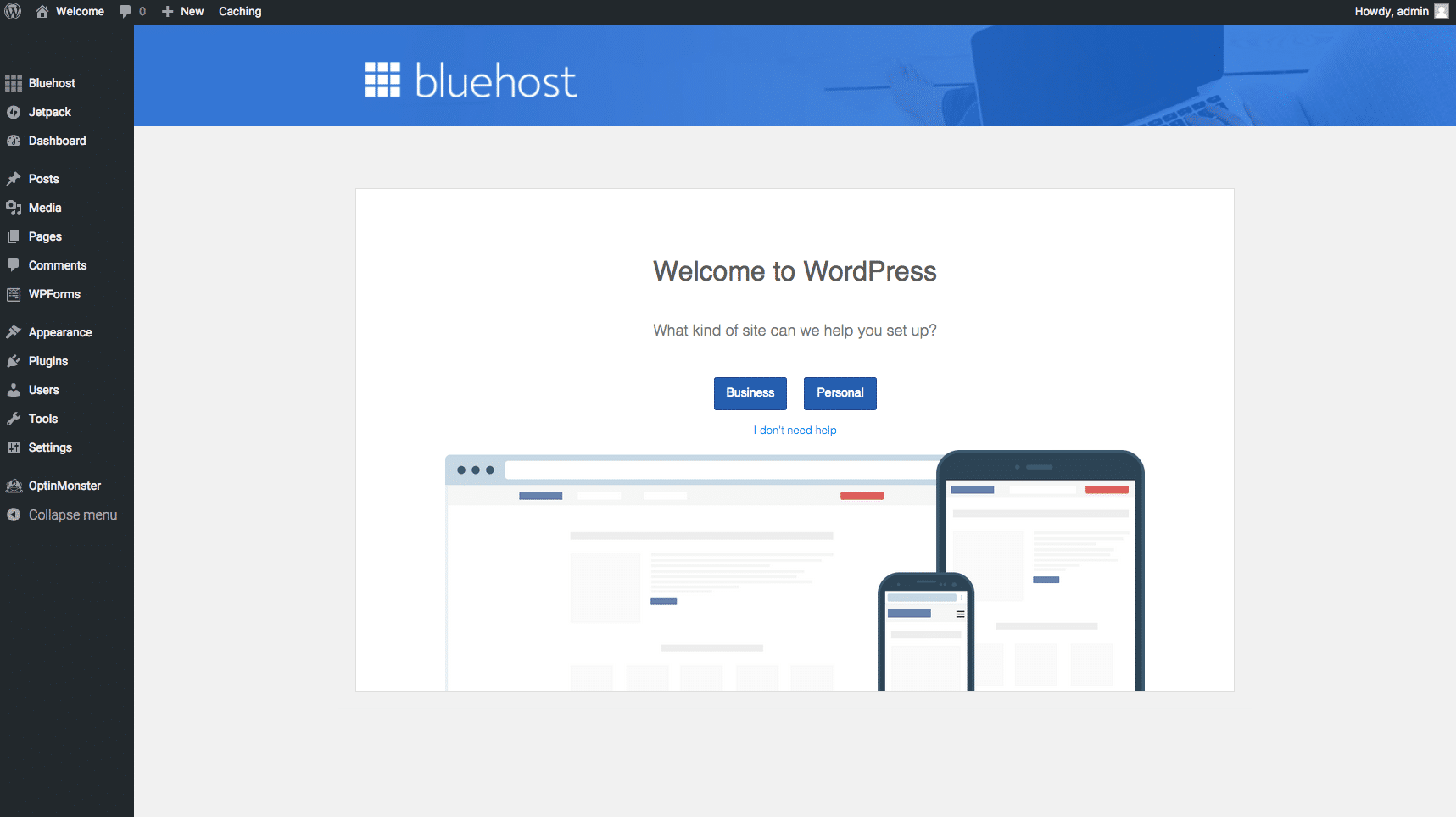 This is your WordPress dashboard. When you're ready, you can launch it.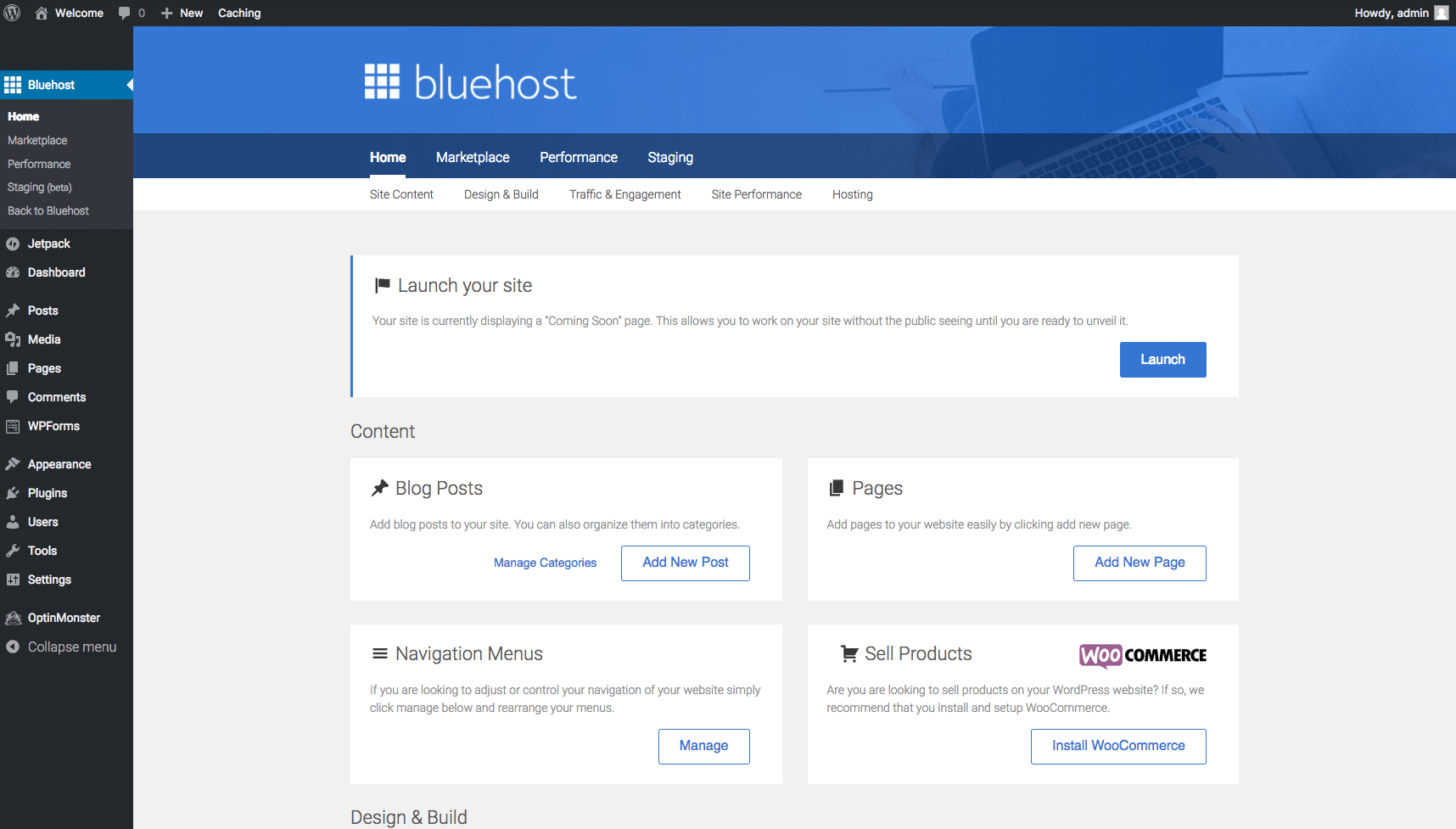 Add your site title and tagline and then launch.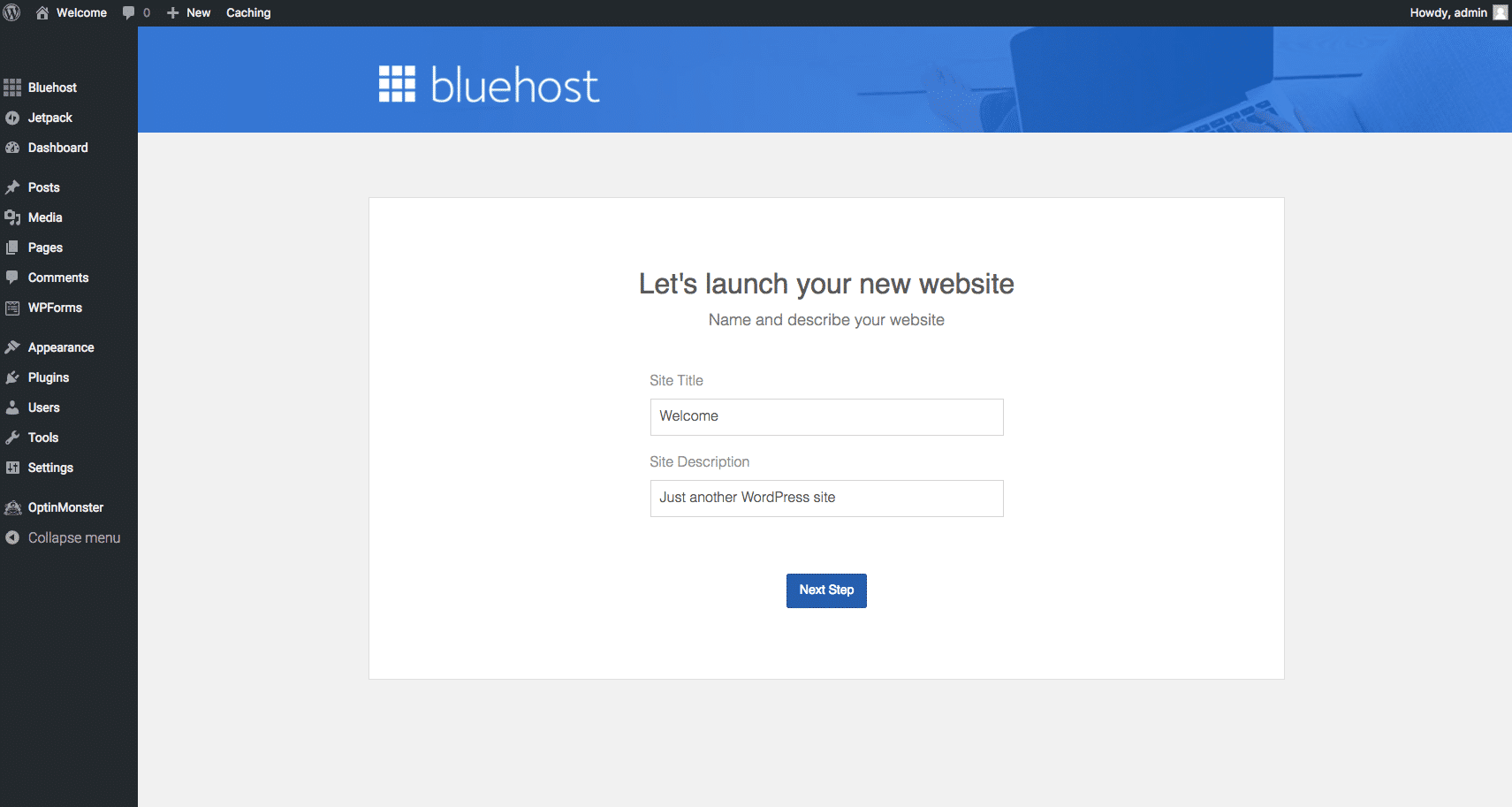 It will ask you to pick out a theme. However, there are thousands of themes available to choose from and download on the Internet many of which are free.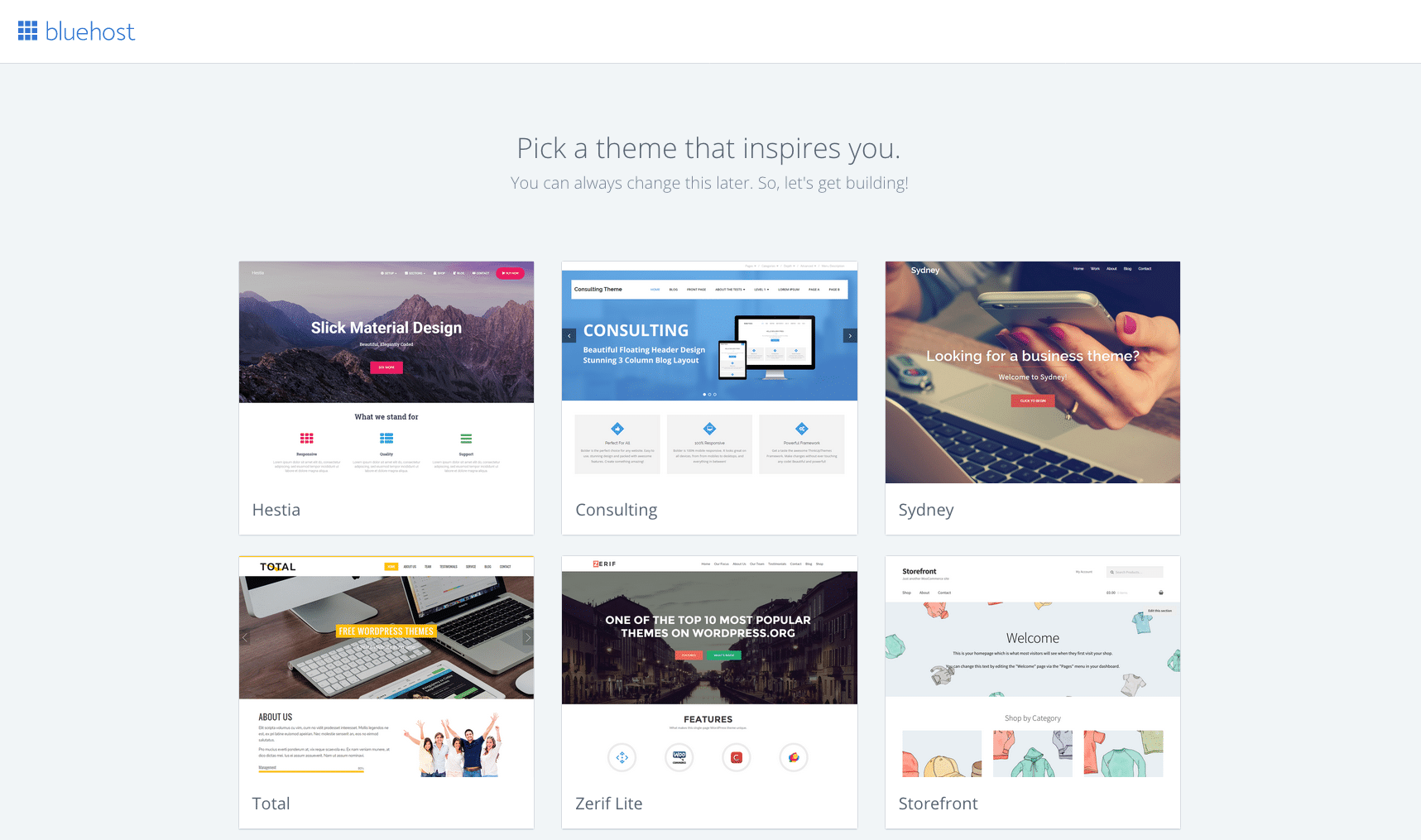 Guess what? You just installed a website all by yourself. Pretty cool, huh?
Final design tweeks
Once your site is set up you will want to adjust the settings and make style changes depending on your own individual needs. You will also want to upload your logo, set up your navigation menu, and add content.
That may require a little help if you have never worked on websites before. Although many elements can be learned on YouTube. I also offer site walkthrus via Zoom if you get stuck. Please contact me here for further information.
For more suggestions on how to jazz up your site, visit my blogging resource page
Disclaimer – Bluehost updates its interface from time to time so if your experience is not exactly as described above, don't freak out. (they probably made it even better)
This page was updated 8/2021
Find out more about Blogging
Click on the links below: