I was walking my dogs and a young lady in her twenties walked by me with streaks of gray in her hair. Silver hair on young people is a trend. You can see it all over Instagram.
Older women, who haven't embraced getting older yet are embellishing their hair with pink, purple, and blue streaks. Some look cool and others clownish. Either way, young or old, women are doing their thing when it comes to their hair and being themselves. No longer are we relegated to short hair and standard hair color.
My dilemma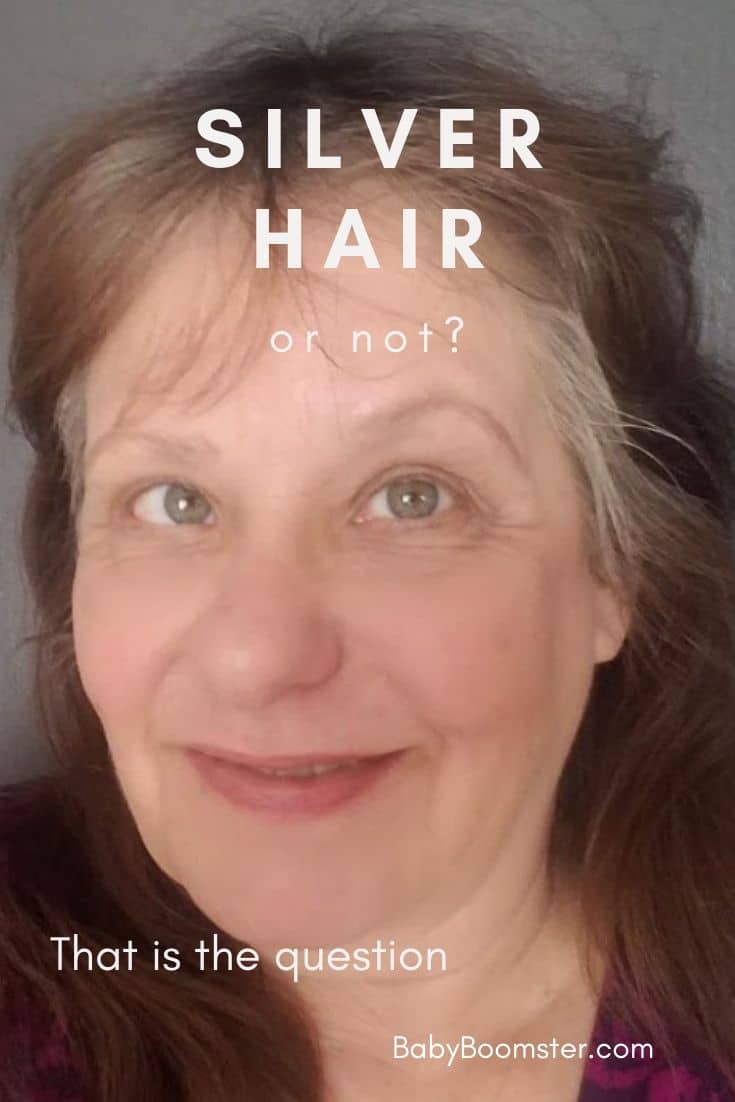 Sometimes I've gone months after dying my hair. I always color it dark cappuccino. It's so inconvenient going to the salon every 6 weeks, so I go about every 3 or 5 months. When that happens, my silver hair starts popping out all over and I wonder if dying it is worth the effort. I get antsy sitting in the salon chair for hours.  I usually get it done at a discount salon because they do just as good of a job as a fancy one, in my opinion.
Don't tell me to do it myself. I tried and almost destroyed the bathroom
My hair is long, and I want to keep it that way. A friend of mine has Godiva long silver hair and I'm jealous because mine never grows out past my shoulders. I guess you need super thick hair to accomplish that at this age and my hair is fine and on the dry side.
My younger sister has silver hair and she's happy with it. She thinks I'd look good with it too, but I can't bring myself to do it.
I'm not ready to look old
There are many women who look absolutely elegant with gray locks but I'm pretty sure I'd look mousy.
My mother had gorgeous silver hair. It's was super white. Ever since I can remember she colored it but went gray much younger than I am now.
Silver hair women on Instagram
There's a whole gaggle of amazing older women on Instagram and they look fabulous with silver hair. They also look incredible in clothes. If you happen to be on IG, check them out:
Their profiles are awesome!
How about a wig?
One way to see if it works would be to try on a wig. I know I'm being a weenie but ageism runs rampant in the movie industry here in Los Angeles and even voice actors like me can be seen as "old." Some of the actresses I know dye their hair and then wear a silver wig so they can play grannies or matrons.
Update – I caved in
What about you? Silver hair or dyed? Please leave a comment below.