No matter whether you're downsizing, moving closer to your adult children and family, or just looking to start over in the town or city of your dreams, moving is never easy. But moving is also one of life's most exciting and richest opportunities —  it's a chance to start fresh, and a time to truly think about the life you want and start building it. And with the right research, you can easily nestle in your new home and create a space that is truly and wonderfully your own.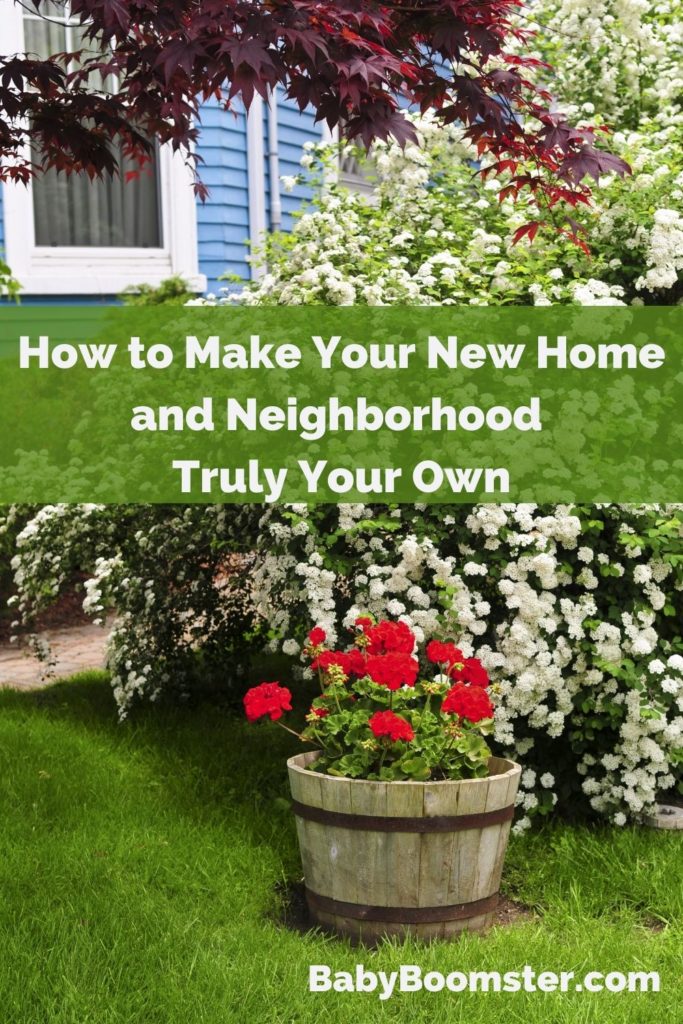 Plan Ahead
One of the very best ways to help you settle into your new home is to start the transition even before you leave your old digs. You don't want your first memories of your new home to be ones drenched with anxiety, frustration, exasperation, and physical or emotional depletion.
However, if you plan it right, moving can be a stress-free experience. This may involve packing early and establishing an organized system that involves labeling. By creating a labeling system, you can also ensure that you don't spend most of your time in your new home looking for lost items or needlessly carrying boxes to the wrong room.
Moving can also be the perfect opportunity to do a thorough purge of your belongings. Getting rid of the clutter is an ideal way to truly make a fresh start in your new home by shedding yourself of the things that weigh you down, and instead surrounding yourself only with the things that bring your joy.  
By making these adjustments beforehand, you can spend more time cultivating the space you desire, and creating relationships with those around you.
Introduce Yourself to the Neighborhood (and the Neighbors)
When you're setting up a new house, you might be tempted to spend all your time indoors, and get the old homestead just right. But going out and about is just as important to get your relationship with your new neighbors off on the right foot.
Take a walk around the neighborhood to get a feel for the community and the people who live there. Even in the age of social distancing, a wave and a friendly greeting can help you feel right at home.
If you want to take things to the next level, consider leaving a basket of baked goods or cookies, with a note of introduction and your email address or cell phone number on your nearest neighbors' front porches. Such small neighborly acts of kindness will help you get acquainted. Above all, this will help you build the sense of community that's so crucial to transitioning into a new home.
Another terrific way to get to know your community is to get involved with your neighborhood Homeowners' Association (HOA). Many modern HOAs have online community forums that allow you to get to know your community, and help them get to know you. Because of social distancing requirements, your HOA may be holding its regular meetings online, which is another ideal opportunity to learn about your neighborhood and establish your role within it.
A Welcoming Oasis
You can also establish yourself in this new space by putting your own touches on the new house. This could include adding inexpensive features that expand your living space and provide further enjoyment. Because we're now spending so much of our time at home due to the virus, maximizing your home's functionality and appeal is key.
Educate yourself on the most desirable home design trends to gain an understanding of how to use your space optimally. For example, transforming a front porch into a mini-cabana will give you an inviting retreat that you don't even have to leave the safety of your home to enjoy.
Likewise, planting a garden in your backyard is a healthy and enjoyable way to make your space homely while simultaneously exposing you to the sunshine and fresh air. Best of all, you can populate your garden with your favorite flowers, plants, fruits, and vegetables. There's no better way to put your signature style on your home and neighborhood.
If you don't have an ideal backyard space for a full garden, don't despair. Even a few potted plants in a sunny spot on your porch or patio can be a great way to showcase your green thumb and your personal flare.
Best of all, if you have a pet, or might be thinking of getting one to keep you company, then your backyard can be the perfect space to enjoy your fur baby. Few things feel more like home, after all than playing with a happy puppy in the grass. Plus, it's a great way to stay active!
The Takeaway
Moving into a new home is always a transition. It takes time to say goodbye to the old life and settle into the new one. But it is possible to smooth the adjustment period and to truly make your new home and community your own. It's all a matter of planning, reaching out, and cultivating your indoor and outdoor spaces to reflect your wonderful self!
Are you moving or plan to move in the future? Please leave a comment below.