I decided I wanted to find a mantra to use to meditate but wasn't sure what it should be. I didn't take TM training when I was young, and it was popular. So, instead, I decided to Google one.
There's the standard Om, which is said to be the most powerful, as well as several others like Om Namah Shivaya, Aham Prema, and Ho'oponopono, which I can't even pronounce but I couldn't see how my brain would translate those words to my psyche. I wanted something simple that I could understand in English.
Now, if you think I've gone all airy-fairy, maybe I have a little, I live in California, but meditation is a wonderful way to relax, feel balanced, and perhaps tap into your intuition to lead you down the right path. In other words, it couldn't hurt. I finally settled on the mantra "I will make the rest of my life, the best of my life."
As a Boomer, over 60, that phrase makes total sense. Plus, I can understand the words. I don't know if it's Kosher to share a mantra, because most TMers keep their's secret, but I figured, "What the hell?" It's a pretty cool phrase.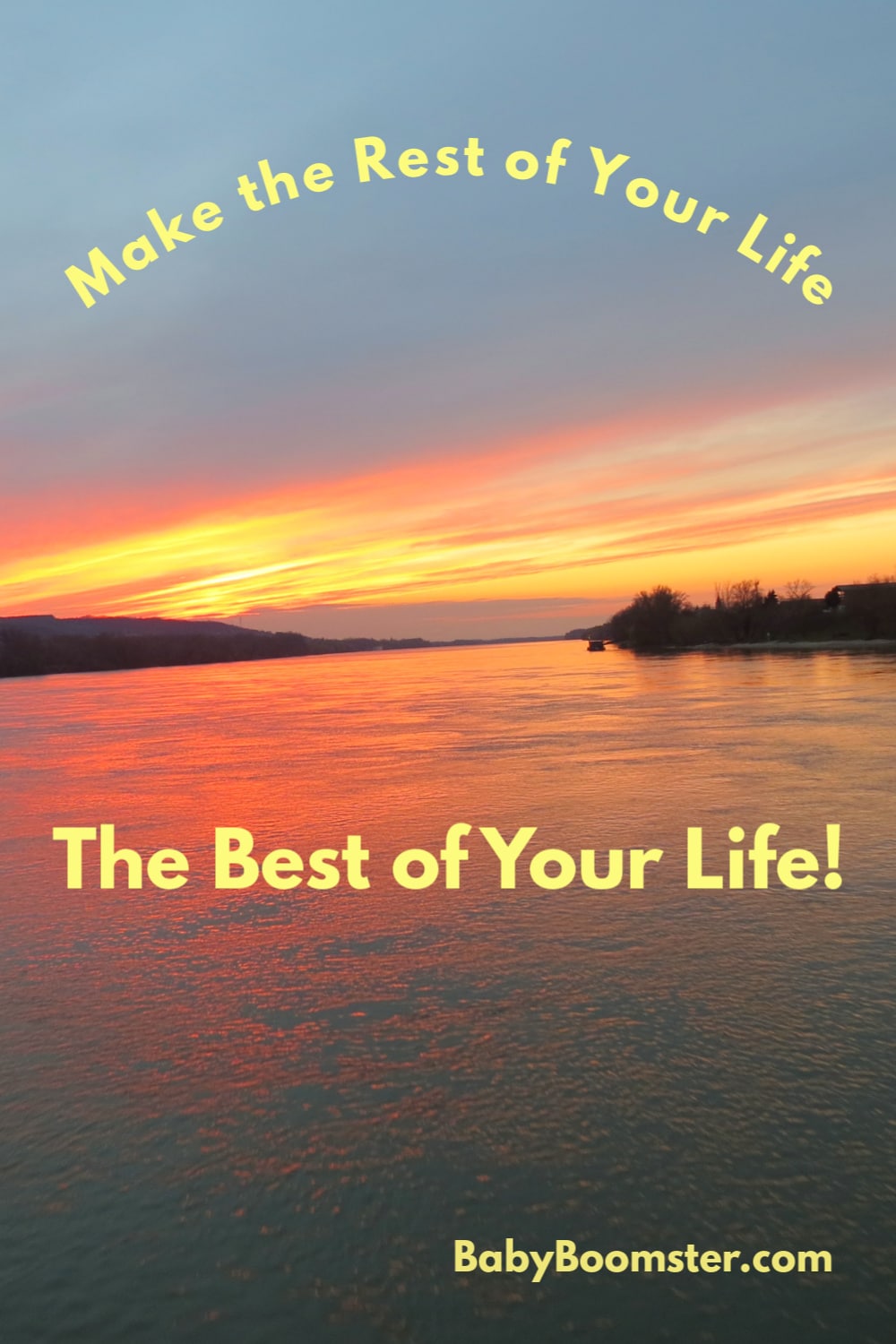 The thing about a mantra
Mantras are meant to be repeated multiple times during meditation or at least, throughout the day. For some reason, it's recommended that you repeat your mantra 108 times although I'm not exactly sure why. If you want to keep track of the number, you could use mala beads or whatever small objects you have available. But, if you think you'll dose off, you can repeat your mantra 11 or 21 times instead.
If you're wondering why the specific number, here's an explanation:
108 represents the ultimate reality of the universe as being simultaneously one, emptiness, and infinite. 108 has long been considered a sacred number in Hinduism and yoga. Malas, or prayer beads, come as a string of 108 beads. A mala is used for counting as you repeat a mantra, which is similar to the Catholic rosary.
Whatever . . . As I mentioned before, it couldn't hurt
"I will make the rest of my life, the best of my life" resonated with me because, let's face it, I'm in my sixties, so why shouldn't the rest of my life be the best?
We all face challenges. I've certainly endured a few and I expect to until the very end. Challenges are ongoing occurrences in life. If you haven't experienced one yet you must be divine. I could have chosen something that would create affluence, which I certainly could use, but we all know money isn't everything. I feel like my personal mantra covers all my bases.
If you want to go more in-depth and maybe be a little more authentic in terms of how you're supposed to use a mantra, Deepak Chopra has phrases you can repeat every day of the week. You can repeat the Sanskrit version or the English one and he tells you which chakra you're balancing while you're doing it. It's called Living the Seven Spiritual Laws of Yoga.
You don't have to sit cross-legged to meditate and repeat a mantra. You can repeat it silently as you walk, while you're lying in bed and can't sleep, or to get you through a difficult situation. I just wrote another post about the benefits of Forest Bathing. You may want to repeat your mantra while walking through the woods.
Learn meditation and other self-care techniques from Deepak Chopra here.
Have you ever used a mantra? Can you share it? If not, I'd love to know your experience with it. Please leave a comment below.