If you're over 50,  you've probably made a few love mistakes in your life. I have. Don't lose sleep over the fact you aren't perfect. No one is.
The best part of being "mature" is that it gives you perspective. You learn from your love mistakes and move forward. If you're smart, you won't let your bad decisions paralyze you.
What would be the point?
Instead, weigh your options. What makes the most sense for you personally, and how will you deal with it without enduring additional stress? Will a complete shakeup of your life serve you or would it be better to gently make the transition so you won't lose sleep over it?
I like to think of my love mistakes as opportunities to improve myself. It's not always easy. Someone may have disappointed you greatly or you're brooding because you've disappointed yourself.
Get over it and take back your power
Work toward what will truly make you happy.
Let's say you're in a love relationship with a jerk who's fooling around. You could leave the guy and struggle if you're not financially independent, but that might turn out to be a major pain in the butt, especially if you're over a certain age. Instead of obsessing about it, why not turn your focus on doing something you love or start a new project. That way you'll be in a better position to make changes when you can. Why should you have to suffer just because he can't keep his pants zipped?
Once you're in a position of power and are free, look for love in all the right places instead of all the wrong ones. Break the patterns you've been repeating over and over that end up with the same ugly outcome. Get out of Dodge when it works best for you and you won't have to worry about living in a tent. Believe in yourself. You can do it!
Whatever you decide, don't be a victim
Victim-hood will only give you more wrinkles.
Unless you've been living in a glass bubble, you've probably done things you want to kick yourself for. We won't even count what you did in the 60's and 70's because we were all out of our minds then. As far as I'm concerned, what happened then stays there.
. . . or did it mess with your head?
Your attitude toward having a meaningful love relationship may have been skewed because of what you did in your free-loving past. Did you kiss too many toads and have warts to prove it?
I had a farm full of toads during my youth so I can relate.
A wake-up call
In the early 80's, my aunt died of AIDS at the age of 65. She had been married for about 40 years to my absolute favorite uncle. Our entire family loved him. He was funny, smart and was a nice Jewish orthodontist. I would have loved to have married him myself. One day, at the age of 65, he dropped dead at a poker game. We were all devastated. He was in great shape, was a mellow guy and wasn't the type you'd figure for a heart attack.
A few years later my aunt (then in her 60's) decided to enter the dating game. I would have done the same thing. She went to Florida on a trip and met a guy who turned out to be a Gigolo. They had a casual rendezvous and the butthead gave her AIDS. She died of HIV-related pneumocystis pneumonia. Many wonderful people died from that horrific scourge during the '80s, but it was rare to hear about it happening to a 65-year-old woman.
Talk about a big love mistake!
Unfortunately, that one couldn't be fixed.
It makes you think, though.
It would be easy for some of us to go back into 1970's mode and overcome our "Fear of Flying," but who wants to catch something? Too many women over 50 are being diagnosed with STD's because they know they won't get pregnant. They still have that 1970's "free love" mentality.
If you go there, be careful
You deserve real love. You deserve happiness. You deserve respect. Forgive yourself for all the love mistakes you've made and make yourself happy.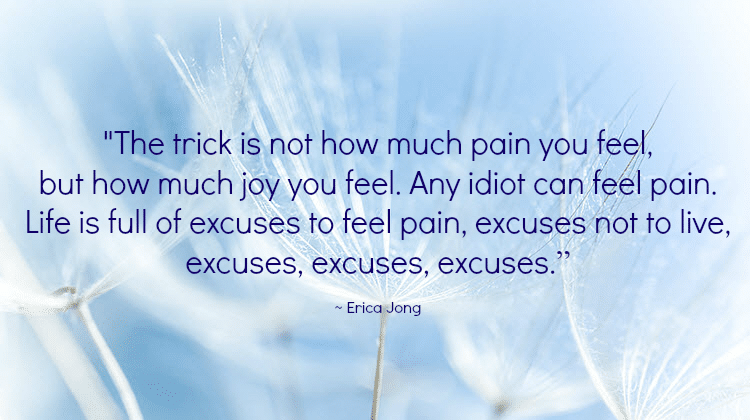 Have you ever felt stuck or guilty because you've made love mistakes in the past? How did you overcome it? Please leave a comment below.